Our Children
Despite the extreme cruelty and horrors of the past, the children at Mangalakara are happy and smiling.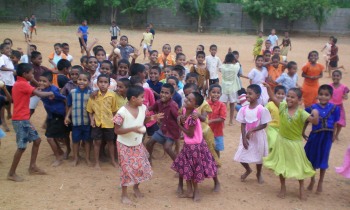 They have great enthusiasm and determination in their approach to their studies and the results they achieve are nothing short of phenomenal given their traumatic backgrounds.
They are all cared for with much love and are provided with free education, accommodation, food, clothes and medical care.
Our work is recognised and supported by:
Jagarajupalli Post and Village, (Via) Kothacheruvu 515133, Anantapur District, Andhra-Pradesh, S.India
Telephone: +99 (0) 9440 323242 | Email:
mangalakara@yahoo.co.in